Juan Mata Recalls Difficult Game against Chelsea
Juan Mata has opened up on the difficult result he had to experience as part of the Manchester United team on their recent visit to Stamford Bridge.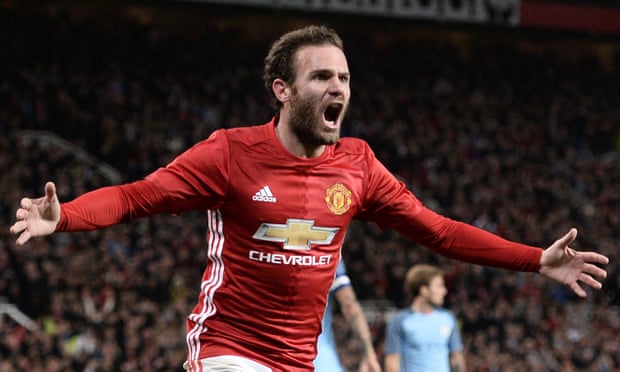 United suffered a humiliating 4-0 loss to compound their problems in recent weeks. It also marked a poor result upon his return to the Bridge for Mata. The Spaniard spent three years at the club during which time he was elevated as one of the fans' and players' favourite. He won the club's Player of the Year award twice in his time at West London, but there was an acrimonious departure as soon as Jose Mourinho arrived at the club.
Now reunited with Mourinho at United, Mata has been part of the first team on a few occasions this season. Transfer rumours linking the Spaniard with a move away from United have died down in recent weeks, but he failed to start the game against Chelsea on Sunday.
Mata, though, was called upon by Mourinho in the second half in order to arrest a very poor performance from the away team. After having conceded two goals in the first half, Mata was brought on in place of the highly disappointing Marouane Fellaini. Even then, United failed to improve and ended up conceding two more goals in the second half.
"I'll be honest: it's been a tough day, with a final score that hurts, and this isn't the best time to write these lines. Things got complicated since the first minute. By conceding an early goal the game we had in mind changed completely, and from that moment we weren't able to come back. Chelsea had a much better start than us and we paid dearly for it. We must carry on," said Mata, as United now shift their focus to the EFL Cup game against Manchester City.